Events
CHILDREN IN NEED DAY
18th November 2016
Linking with Anti-bullying Week we dressed up as Superheroes on Children in Need Day, ready to stop bullying wherever we came across it! We emptied out our penny pots and searched down the back of the sofa to see if we could find enough coins to cover pictures of Pudsey Bear.
ANTI-BULLYING WEEK
14-18 November 2016
We have been learning about bullying this week. We are very lucky at this school and we don't have any bullies, so this was a problem we needed to be taught about. Our teachers know how important it is to prepare us for the next steps in our education and sadly this needs to include how to recognise and deal with bullying. We learnt that bullying is much more than hurting people physically, although this does happen and both boys and girls can hurt other people by fighting.
We know too that words can be powerful weapons if people want to hurt others, but these hurts are invisible – Mrs. Todd showed us this by taking two apples, they looked the same on the outside but when we cut them open one was fine but the other was bruised. Just like people, we might look fine on the outside but if someone has hurt our feelings we are like the bruised apple on the inside.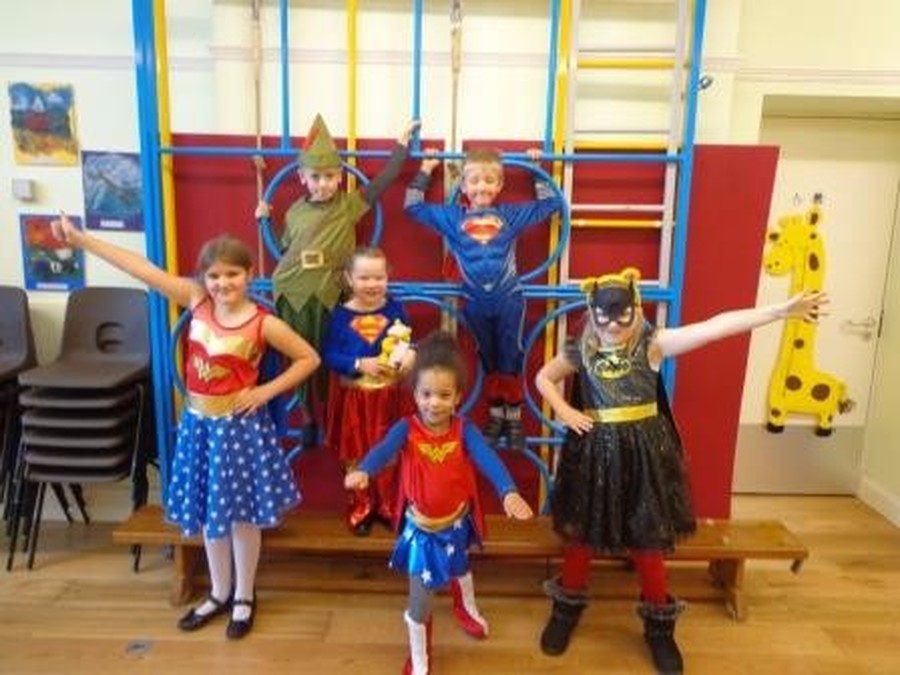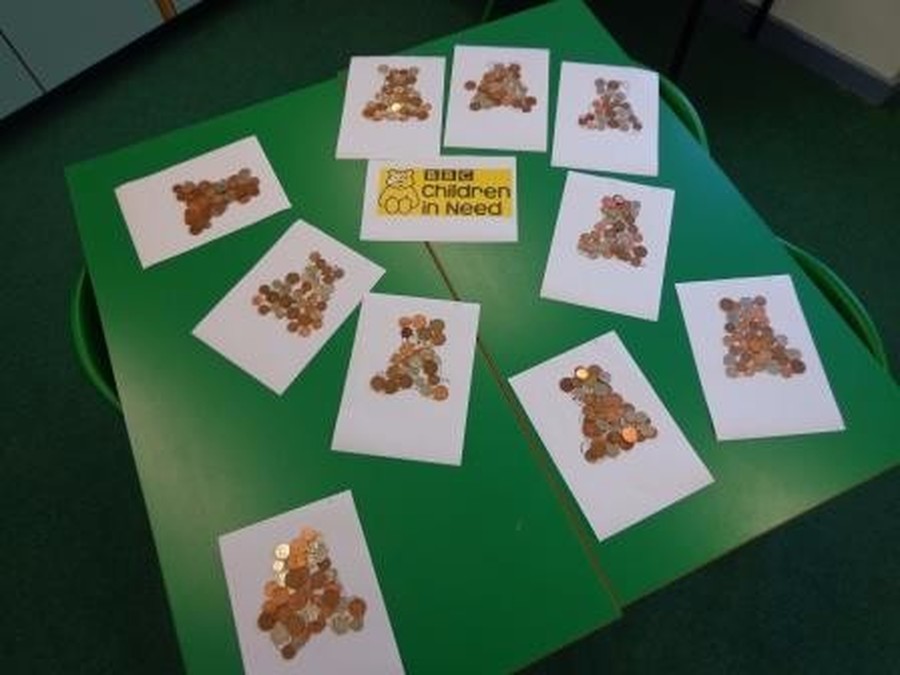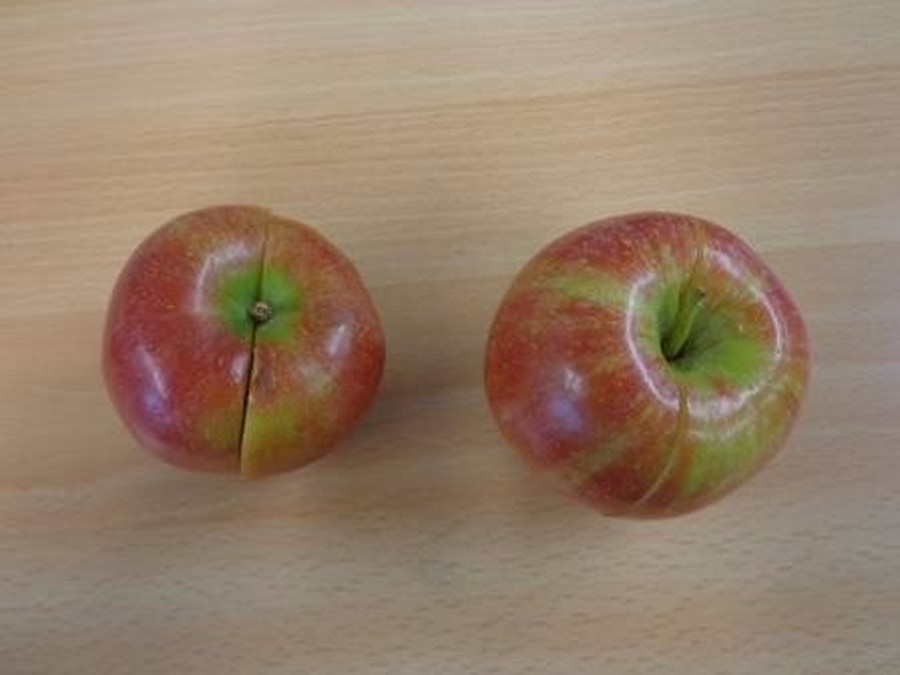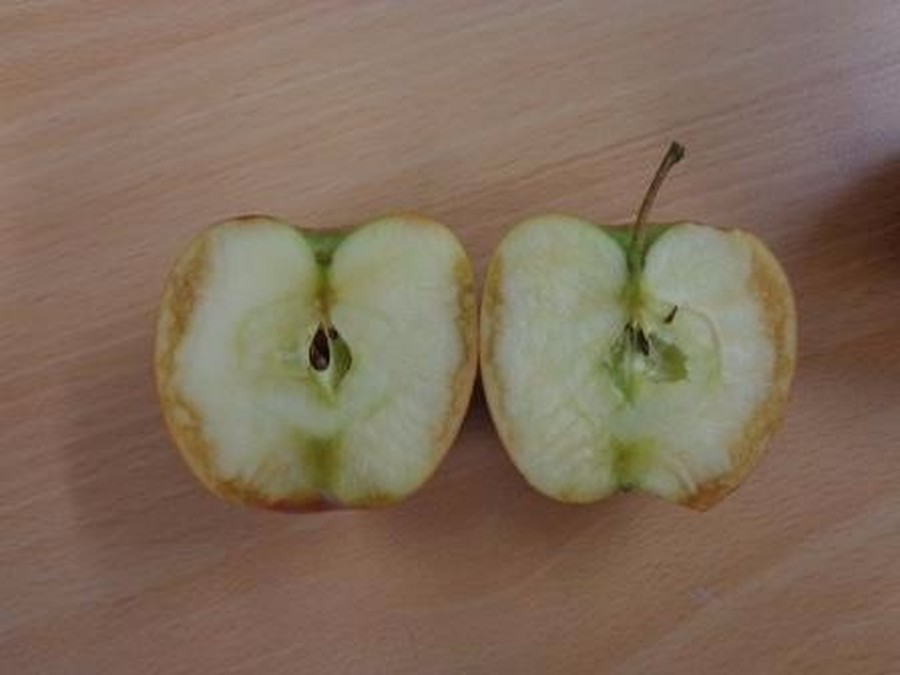 We learned that bullying has to be something that has happened more than once to the same person.
Several
Times
On
Purpose
We can all fall out with our friends, but a short-lived argument is not bullying!
We also know that if we are being bullied or if we know someone else is being bullied we must tell a trusted adult who will listen to us and sort the problem out so that everyone is happy again.
THE NETHERTON NATIVITY
This year we decided to perform a traditional nativity, telling the story of Jesus' birth in Bethlehem. So often in these modern commercial times, when the shops start to display their Christmas stock in October, Jesus seems to come a long way behind Santa, tinsel and presents. Staff at school want our children to understand the story behind the first Christmas and the simplicity of a young couple and their new-born baby.
As always the Y4 children took the biggest roles, singing solos and telling the story, children in Y3 marshalled angels and shepherds with equal efficiency and the astronomers (not kings, thank you, girls can be astronomers too!), being of an intellectual inclination, managed without help from KS2. There were roles too for nursery and children with SEN.
The play was attended by a full house of parents, grandparents, uncles, aunties, brothers, sisters and cousins, who made a very appreciative and supportive audience. The whole evening was finished off with a fantastic Christmas Tea cooked by Alison, our cook.
A huge thank you to everyone involved – the children for all their hard work, the staff for all their hard work too and families for their support, not only of this event but of the school in general.
HARBOTTLE SHOW
Pupils from Reception to Year 4 entered paintings and samples of handwriting. The theme was The Sea and the children wrote extracts from poems with a maritime theme such as 'Oh! I do like to be beside the seaside' and 'Bobby Shaftoe'.
SEPTEMBER 2015
SEGEDUNUM
All the children from R to Y4 went on a visit to Segedunum, a fort at the Newcastle end of Hadrian's Wall, as inspiration for our topic on the Romans in Britain. We began the day with a workshop led by a member of staff at Segedunum, where we learnt about life in the Roman fort. After our picnic lunch we had a look around the bath house and went up the tall tower which gave us a brilliant view over the whole site. We had a great day; it was really interesting and has already been really helpful in our studies about the Romans.
JUNE 2015
Follow the link to view Netherton Northside pupils singing 'We've got to see the baby' on the Northumberland Gazette website.
Here are some examples of our work and the prizes we won.
Our Thoughts
"I enjoyed dressing Miss Leaton in roman clothes. I liked marching and using roman weapons. I really enjoyed going to the top of the tower and seeing fantastic view around me." ENYA
I enjoyed the lift that took you to the top of the tower which meant a view of the whole of Segedunum." OLLIE
I enjoyed dressing Miss Leaton up in roman clothes. I think that going up in the lift was very scary because when you look down you can see right down to the very bottom of Segedunum and the lift took you to the ninth floor and when you look down in the huge tower it feels like you're going to fall out!" AUTUM
"My favourite part was when we went on the big lift, it was very big. We could see the fort." EVE
"My favourite part of the day was having a picnic. I enjoyed marching like a roman soldier and I liked pretending to fight the teachers with a sword and spear." MADDISON
Didn't We Do Well!
Life in a Roman Fort
COMIC RELIEF
We like to support Comic Relief every two years, the children can have lots of fun while knowing they are helping people who don't have the privileged lives they enjoy. This year we came to school in "disguise", it was great fun seeing how everyone had changed their appearance. It wasn't only the children who dressed up, all the staff joined in too, even our two student teachers – Mr. Snaith made a very convincing pirate and Miss Cruikshanks came to school dressed as a man (complete with beard and moustache!). We had a sponsored spell to boost the amount we could send for Comic Relief to continue the fantastic work they do – amazingly we raised £200.
MARCH 2015
WALLINGTON
We visited Wallington House and Gardens on the first day of the new season. We are members of the National Trust, paid for by our PTA. We went to look at the famous dolls house collection at Wallington as part of our topic on settlements.
We began our day with a thorough exploration of the adventure play areas, which our unqualified seal of approval. Then we went for a walk around the lake, where we saw geese and ducks. Past the lake we reached the walled garden, where the bulbs were just coming up and the glasshouse was full of pretty flowers, enjoying the protection of the glass.
In the afternoon we went to look around the house, staff there told us to look out for toy squirrels hiding in some of the rooms – we think we found them all.
The house is very impressive; tall ceilings, grand spaces, fascinating collections and beautiful furniture. However it was the dolls houses we were there to see; there is a whole room devoted to the dolls houses, they are extraordinary: from grand mansions to more modest family homes all furnished in the Victorian style. Having had a good look at all the houses, we each chose our favourite house, wouldn't it be fun if we could really live in one of those beautiful houses?
FEBRUARY 2015
In Disguise!
Visiting Wallington
HEDGEHOGS
We have been learning about hedgehogs and we have read a lot of stories about hedgehogs. We live in the countryside and so we could see hedgehogs if we were out and about at dusk or during the hours of darkness, because hedgehogs are nocturnal. We won't see any at the moment because in the winter time hedgehogs hibernate, which means they sleep while the weather is cold. Noel Graham from the Northumberland Hedgehog Rescue Centre at Longframlington came to tell us about the work they do to help hedgehogs who have been hurt or who are awake and moving about when they should be asleep. He told us that if we find a hedgehog out and about during the day we should ask a grown up to help us take it to the rescue centre because it has a problem and is in danger. Last half term we held a "hedgehog" raffle at our Community Lunch and raised nearly £100 to give to the rescue centre to help them look after the hedgehogs in their care. Thank you to Mr. Graham for a very interesting assembly – we know lots about hedgehogs now.
FEBRUARY 2015
Learning about Hedgehogs